If you were worried that you'd never see two robots get married in your lifetime, feel free to expel a huge sigh of relief, because two robots got married in Japan and we have pictures as evidence!
If you still are yet to follow me on opera news app then you are missing because everyday i drop the latest weird happenings that would shock you and keep you wondering why and how it happened.
Today in my article i am writing on Frois and Yukirin, two robots, whom tied the knot in Tokyo, sealing their union with a kiss.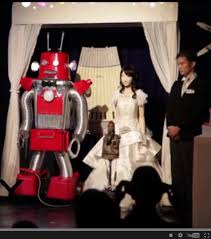 We've heard of robots at weddings — mostly as a way to live-stream the celebrations to those who can't make it, or a cool way to serve drinks without waiting in line for the bartender — but we haven't ever heard of a robot wedding. That's because the one that took place in Japan was the world's first robot wedding, and judging by the video and picrures it was a pretty awesome (and technological) event.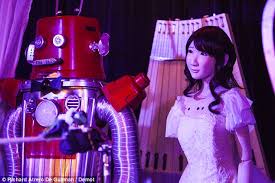 Frois, a boxy red and silver robot, wore a bow tie while the bride donned a traditional white wedding gown.
Pepper, a robot developed by Aldebaran for Softbank, officiated the wedding before the audience of human and robot guests, according to 'RT.com'.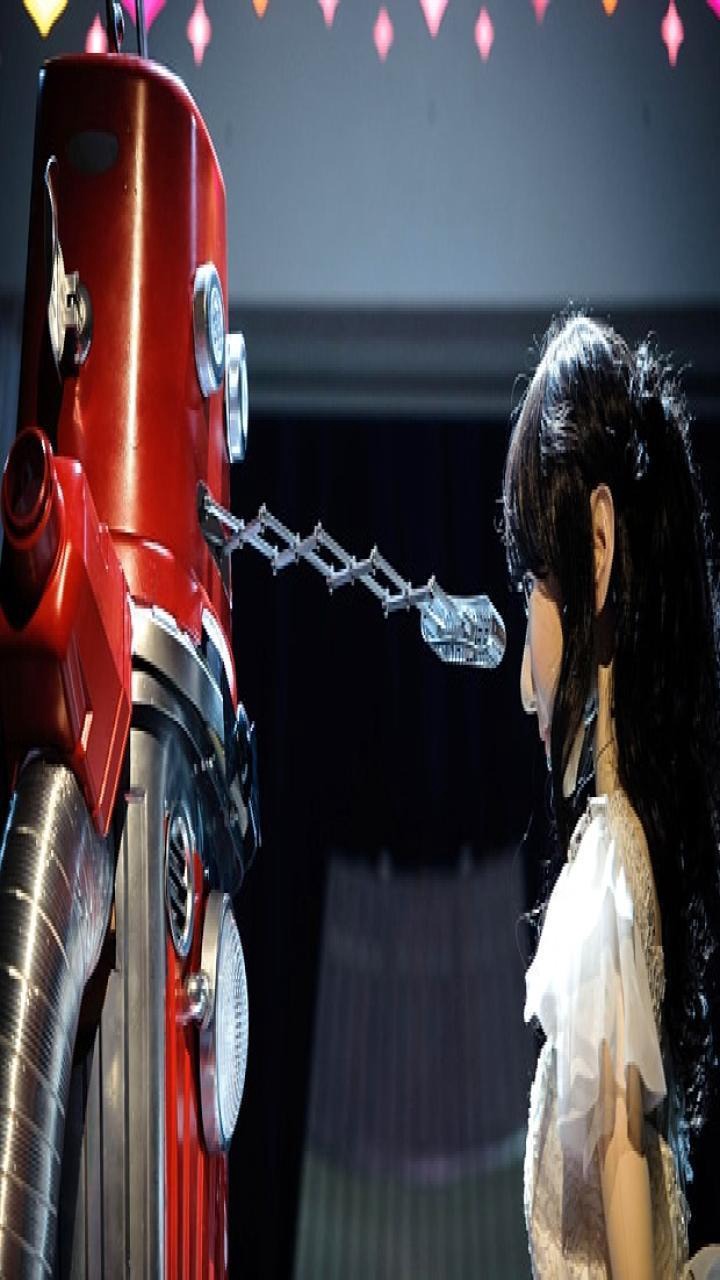 The wedding, officiated by Pepper, the recently launched Softbank robot able to interpret emotions, took place in front of around 100 paying guests, who had earlier received invitations with an image of the two robots encased in a heart on June 27 to witness the two robots tie the knot.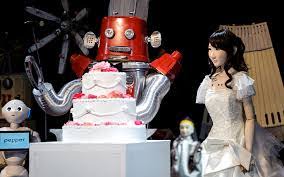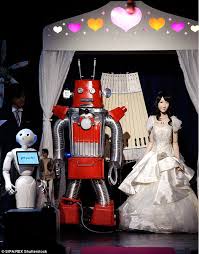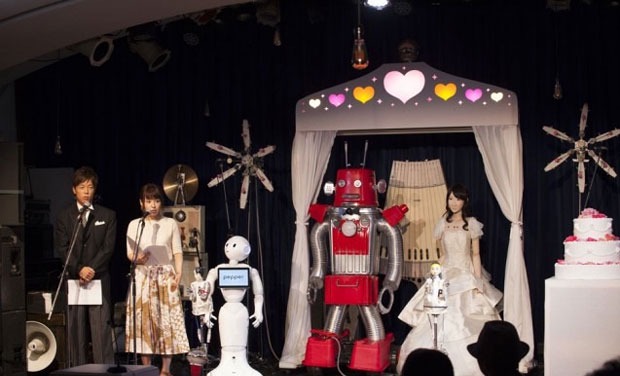 Frois and Yukirin also shared a 'kiss'. The ceremony included cake, music, dancing and a performance by a robotic band.
A crowd gathered to watch the pair stroll down the aisle at central Tokyo's Aoyama Cay. However, they had to shell out USD 81 to witness the union.
After the couple were "married", the wedding party began, complete with robot dance performances, a buffet and a tiered white cake strewn with pink petals.