There are over 500 native languages spoken in Nigeria.[1][2] The official language of Nigeria is English, the former language of colonial British Nigeria. There are so many countries in the world, and every country has its own unique language. Although Nigeria has English as its official language, many other local languages are still alive and spread widely across the country. Let's take a look at out few languages in Nigeria.
HAUSA
Hausa is the language of the Hausa people, one of the largest ethnic groups in Western and North-Central Africa, which is mostly spoken throughout southern Niger and northern Nigeria. It has also developed into a lingua franca across much of Western Africa for purposes of trade.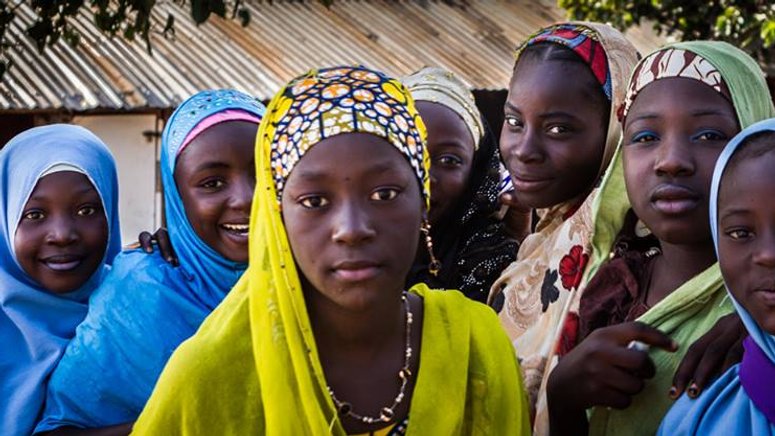 YORUBA
Yoruba is a language spoken in West Africa and most prominently South western Nigeria. The number of speakers of Yoruba is estimated between 30 and 40 million, primarily by the ethnic Yoruba people.
IGBO
Igbo is the principal native language of the Igbo people, an ethnic group of southeastern Nigeria. It has about 45 million speakers and is made up of over 20 dialects, though dialect levelling appears to be occurring.
NGAS
Ngas, or Angas, is an Afro-Asiatic language spoken in Plateau State, Nigeria. Dialects are Hill Angas and Plain Angas. Retired General Yakubu Gowon is a prominent Nigerian who is of Ngas extraction.
IDOMA
Idoma is the second official language spoken in the Benue State in southeast-central Nigeria, by approximately 600,000 people. The Idoma language is made up of the dialects of Agatu, Otukpo, Otukpa, Orokam, Akpa Agila, Utonkon, Etilo, Iyala. The Idoma people are predominantly hunters, farmers and fishermen
IJAW
Ijaw This language has a few different dialects. More than 2 million people in Delta, Ondo Bayelsa, and Ekiti states speak it. Egbema, Ikibiri Arogbo, and West Tarairi languages are considered to be this language's dialects.
KANURI
Kanuri One of the most spoken languages in Nigeria is Kanuri. More than 3 million people consider Kanuri to be their first language and now Kanuri is spoken mostly in Borno, Gombre, Yobe, and Jigawa States. However, there are also about 500,000 people, who although do not speak Kanuri every day but use it as a second language occasionally
Fulfulde
It is spoken by the Fulani diaspora in Northern Nigeria and cattle pastoralists across the Sahel. 11.5 million Nigerians speak this language (2000) and the number is increasing ( 340,000 in Sokoto). The language is spoken in daily communication particularly in Kano, Katsina, Jos plateau, Bororo, Zaria, Maiduguri, Sokoto states
TIV
Tiv is a Southern Bantoid language spoken in some states in North Central Nigeria, with some speakers in Cameroon. It had 4 million speakers in 2015. Most Tiv speakers are found in Benue State in Nigeria.
EDO
Edo, also called Bini, is a Volta–Niger language spoken in Edo State, Nigeria. It is the primary native language of the Edo people and was the primary language of the Benin Empire and its predecessor, Igodomigodo.
IBIBIO
Ibibio 1.5 million native speakers who consider this language as their first, while 4.5 million of Nigerians speak Ibibio as the second language. They are all mostly located in Akwa Ibom State but the speakers can be found in Abia, Rivers, and Cross River states. Aside from English, the Ibibio language is also taught in primary and secondary schools. Also, the local language of Akwa Ibom state is used for broadcasting on radio and television programs.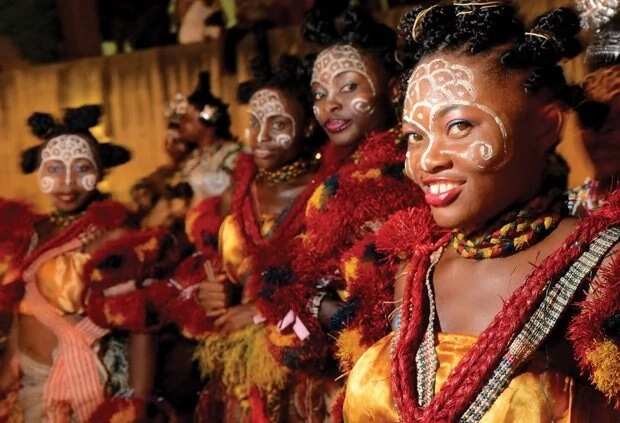 There are countless no of languages in Nigeria, these are just few examples.