A 35-year-old man, Ibrahim Lawan, who was imprisoned by his parents in Kano State has regained freedom after 15 years. It sounds unbelievable and kind of absurd but it is true, his parents actually locked him up for 7years in a car garage.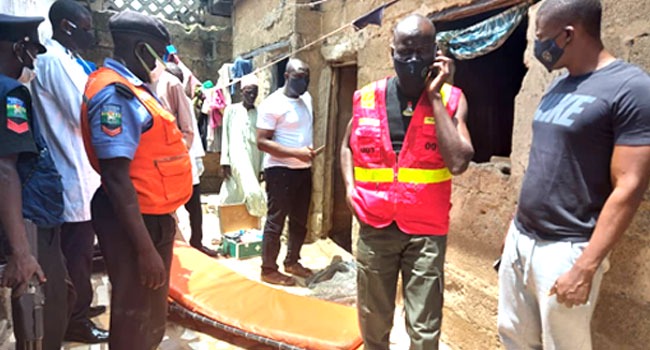 His hope for freedom from incarceration came to reality after Ibrahim was rescued by a Police Medical Team and operatives of Operation Puff Adder.The victim was removed from confinement on Sunday in Sheka, a community in Unguwar Fulani in Kumbotso Local Government Area of the state.
Ibrahim's rescue came just two days after the police in Kano apprehended one Aminu Farawa. Ahmed was rescued by the police and taken to the Murtala Muhammad Specialist Hospital in Kano for proper treatment.
the father claimed he locked up his son when he suspected his son was into drug abuse.
reacting to the incident, the police gave a comment that they are currently investigating the matter to uncover the real course behind this act, and all involved are in their custody.
I know every one would want to know the truth behind this at by the parent, because it is unheard of we all know that parents protects their kids but this one's locked him up for years.