There is a Festival In Okirika in Rivers State Nigeria called #IRIA_ceremony where Virgins are kept in one special room for 1-3 months, where they will undergo some training on womanhood.
Once you see they see their first menses, they will walk Unclad to the village square and It's a big occasion for the family which they are brought out to dance in public like this to be sprayed money; then Men can now go and book them in the room for marriage.
It start back then since 16th century It still happens till date
Rivers State, also known simply as Rivers, is one of the 36 states of Nigeria. According to census data released in 2006, the state has a population of 5,198,716, making it the sixth-most populous state in the country.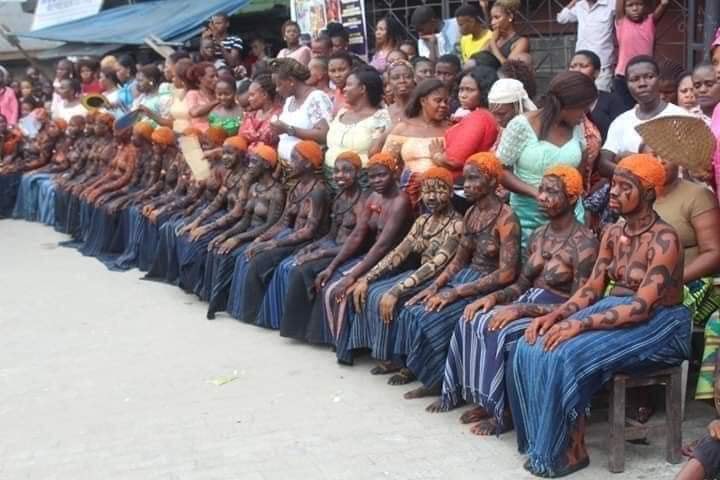 Okrika is a port town in Rivers State, Nigeria, capital of the Local Government Area of the same name. … It lies on the north of the Bonny River and on Okrika Island, 35 miles (56 km) upstream from the Bight of Bonny. The town can be reached by vessels of a draft of 29 feet (9 metres) or less.