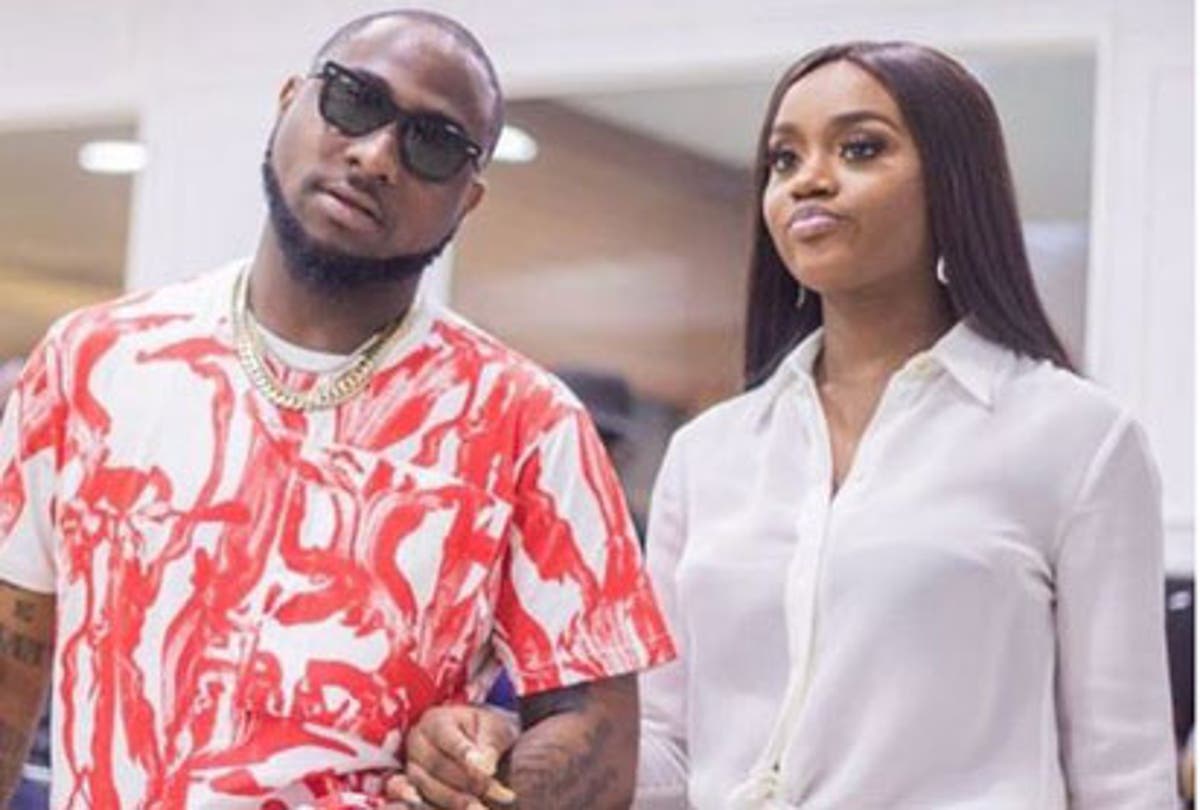 If you have been following the trend on the internet of recent you wouldn't have missed the tales of 'Davido and Chioma'. The relationship seems to be a model worthy of hype to the Nigerian internet users.
When Davido met Chioma Avril Rowland, who is a 300 level Economics student at the Babcock University, he was totally in love at first sight. He instantly made sure that everyone knews about Chioma and how much he appreciates her. He was literally screaming to the entire world about his love.
Money has been spent and popularity has been gained but why are Nigerians so interested in this relationship? What is so special in the relationship? Are they married or have they any plan of marriage
These are some of the questions one might ask but have less hope of getting a good reply. A little fact check would tell you how Davido's love affairs usually is. His baby mamas Sophia Momodu and Amanda from Atlanta are good examples.
His relationship apart from being purposefully advertised do come tremendously high and ends as if nothing had happened in the first place( better described as a decreasing function). However, this relationship seems to be different and unique at the same time. some few millions have already been spent so far.
Davido, a superstar musician in Nigeria who has taken his act internationally is bachelor with two children(girls) to show for his numerous affairs. Aurora Imade and Hailey Veronica are the two lovely girls of our popular music act.
The popular act has not popularity as one of his traits, he has money to show for his pride. He comes from a family of money (political family) of which some attributes the growth of his music to this fact. He is loved by many for his charismatic behaviour on and off stage. In recent years, he's has also shown that he can as well be loved for his relationship which are usually at high octave.
Davido & Chioma – More about Chioma?
Chioma Avril Rowland is an economics student (recent status unconfirmed) from Babcock University. Davido, haven been off relationship from the begining of the year(his former relationships haven reached a dead end) tried started a new one (almost wasting no time). His love with Chioma was almost at it's peak(if not so) when the influential musician released his popular song – 'Assurance'.
In the music which featured Chioma, the music act hinted on his new love of which was later made public online by him. Davido might be a public man but his love Chioma seems not to be entirely a public person. She usually post on social media on cooking through her Instagram handle, however, nothing personal of her is posted.
Even as she isn't a public kind of person, her personality as a whole is sought after. The lover to a musician with influence needs be in the public eye afterall. Other term their relationship class and worthy of being a model, however other have tales which might seem negative and intruding to the ears of these lovers.
Some reports suggested that Chioma decided to leave her higher education at Babcock University to accompany her successful boyfriend on tours. It was mentioned that her father was extremely dissatisfied with her decision to abandon her education.
However, Chioma denied all the claims and told people to stop talking if they do not know the truth. Still, since Chioma should have graduated two years ago, it is widely assumed that she either skipped a year or two or is currently receiving another education. Chioma seems to be Davido's really beloved mistress as the flaunting and publicity that usually follows their partying was something unique.
Davido & Chioma – Is Davido married to Chioma?
The answer to the question has always been openly said by the musician. In interviews, Davido admitted publicly that he is in love but aren't married yet. Davido says that he and Chioma are not considering marriage just yet, but they might in the future. This does not stop Davido calling Chioma his wife in the social media posts and even considers her to be such.
He in a particular time confessed that he wants her to be the mother of his children and that he would like to have a baby boy with her since he has two little girls already. Chioma is not the wife of Davido and there are no indications that they are going to get married soon, even as fans are hoping for such to happen.
Davido might be considered the most beneficial of Davido's mistresses because of money spent on her in the relationship. He has taken her on shopping sprees in some of the world's richest cities – Dubai and Paris.The singer even bought a N45 million Porsche car for his love.
Davido got a very expensive Cartier bracelet worth N2.3 million for his beloved woman. Lets not forget that one of the popular gift Davido gave to chioma is his hip song 'Assurance'. He even made a customised number plate which was presented to her as well.
Davido might seem to be in the love of his life but many has critisized the pace their relationship has moved to the extent of giving out expensive gifts in such a short time. He replied that He and Chioma have been friends for years now. Whatever the odds, they seem to be in a model relationship in Nigeria right now.