Jellof rice (Nigeria)
Nigerian Jollof Rice or Jellof rice is a rich and incredibly tasty west African one-pot Meal. It is a very versatile dish and it is usually made from scratch using Rice, Tomatoes, Pimento peppers, Tomato paste, Scotch bonnet, Onions, Salt, and other spices.
Bunny chow, South Africa.
(South African) curry served in a hollowed-out loaf of bread, sold as a take away in some cafeterias. Curry served in a hollowed-out loaf of bread, sold as a takeaway in some cafeterias. Show declension of bunny chow. bunny chow ( plural bunny chows)
Kapenta with sadza, Zimbabwe
Kapenta is often accompanied by a heap of mouth-watering maize porridge (known in Zimbabwe as sadza) just like many African dishes. Kapenta comes in two form; basically fresh and dried and is also stewed with onions, groundnut powder and tomatoes and served with fresh greens.
Chambo with nsima, Malawi.
Chambo is a species of the tilapia famil,y and is found in the lakeshore areas such as Mangochi, Salima, Nkhotakota, Nkhatabay, Rumphi and Likoma Island. Chambo is sometimes dried in the sun, or it can be roasted, cooked or fried and served with a side of soup.
Namibian venison, Namibia.
Venison is the meat of game animals consumed all over Southern Africa. But ask a Namibian and they'll tell you the best game meat comes from Namibia. Venison is low in fat, high in nutrients and full of flavour. It's becoming increasingly popular, particularly ostrich, springbok and gemsbok.
Muamba de Galinha, Angola
Muamba de Galinha is a traditional dish in Angola, it is related to the Poulet moambe the Congo River region. Muamba de Galinha is made with chicken, onion, palm oil or muamba of dendem, garlic, okra and a type of Angolan chilli called gindungo. (I Will substitute it for chilli peppers).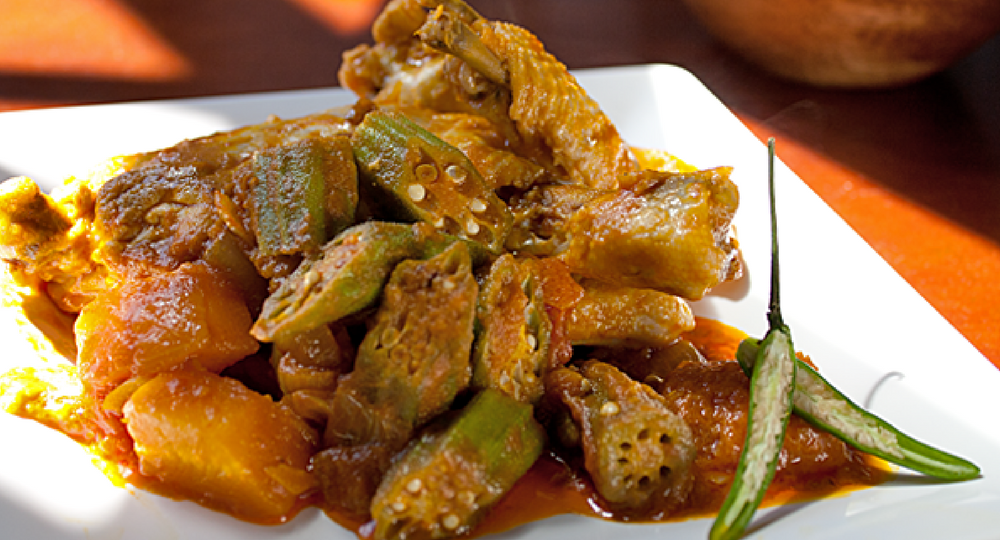 Zanzibari biryanis and pilaus, Zanzibar.
Originally a kiyuku staple, this favourite dish has spread across Kenya. It is made up of peas, mashed potatoes, onion and beans and served with very spicy roasted meat to make a mouth-watering nyama na irio.